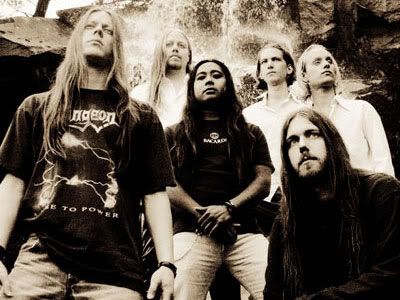 La banda sueca de Symphonic Power Metal Dragonland ha terminado de grabar lo que será su quinto álbum en estudio, el cual será lanzado finalmente a finales de 2011 vía AFM Records.
Varios estudios fueron usados para grabar este ambicioso disco, que lleva ya varios años en proceso, con Jacob Hansen añadiendo su toque mágico a la mezcla. Doce canciones fueron grabadas durante las sesiones. La música en sí se basa en una historia profunda y emocional, continuando la historia del segundo álbum de la banda, Holy War. Este esfuerzo sin precedentes incluye la aparición especial del legendario actor Fred Johanson.
Dragonland comenta al respecto diciendo: "Después del Astronomy, sabíamos que teníamos que explorar nuestra música para no correr el riesgo de convertirnos en una banda que toca siempre lo mismo. La idea desde el principio era que sería un disco metal basado en la fantasía que respete el género de la literatura y la mitología.
Será un álbum conceptual en todo aspecto. Algunas de las canciones que aparecerán en el disco serán: The Tempest, A Stranger I Know, The Shadow Of The Mithril Mountains y A Thousand Towers White. Espero que esta vez sea verdad y no tengamos que esperar dos años más para escucharlo.